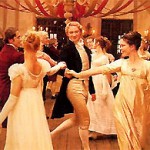 Energy.
When I am energized, I feel like I can do anything. When my energy is drained, I feel stuck in the status quo. I can't seem to make a decision or take an action step.
On my flight home from Virginia last week, I read a remarkable book called "The Power of Full Engagement: Managing Energy, Not Time, is the Key to High Performance and Personal Renewal". I know all kinds of tools for managing my time. But how do I begin to manage my energy?
Travel days too often sap my energy. I landed Tuesday jet-lagged and short on sleep with knots in my shoulders from lugging a suitcase, and emotionally drained from five hours in the middle seat of an airplane, trapped between large, uncommunicative men. But I was equipped with new knowledge, and determined to put it to use.
The tools for managing physical energy are obvious: food, rest, exercise, breathing. I ate a healthy meal and went to bed on East Coast time.
I awoke on Wednesday after ten-and-a-half hours of sleep, ate a nutritious breakfast, and headed for the gym for a vigorous workout followed by a long soak in the whirlpool. I started to feel human again.
For me, the most fascinating part of this book was the discussion on emotional energy. The emotional competencies are self-confidence, self-control, empathy, and social skills. Isn't it true that when we are emotionally depleted, our confidence in ourselves plummets, and we don't control behaviors we know we should control? Our empathy and patience for others dip.
How do we recharge our emotional energy? By doing something fun. The more absorbing and enriching the activity is, the more it renews our emotional energy.

[…continue reading this article at Deborah's Palm]